WIPO Match Presentation with The SCC-KSCST IP Cell and The IQAC St. Claret College

One Week Virtual International Faculty Development Programme
June 14 – 19, 2021
Innovation, IPR, Technology, Development and Entrepreneurship.
Programme Schedule
Topics :
Inaugural Address
Nurturing Innovation Ecosystem 
Importance of Innovation in Higher Education
WIPO IP Match : Role in Managing Innovation
Patenting Process and Prior Art Search
Innovation and Scope of Incubation
Business Opportunity Identification
Entrepreneurial Ecosystem in India
Government Support Schemes for Start Up / MSMEs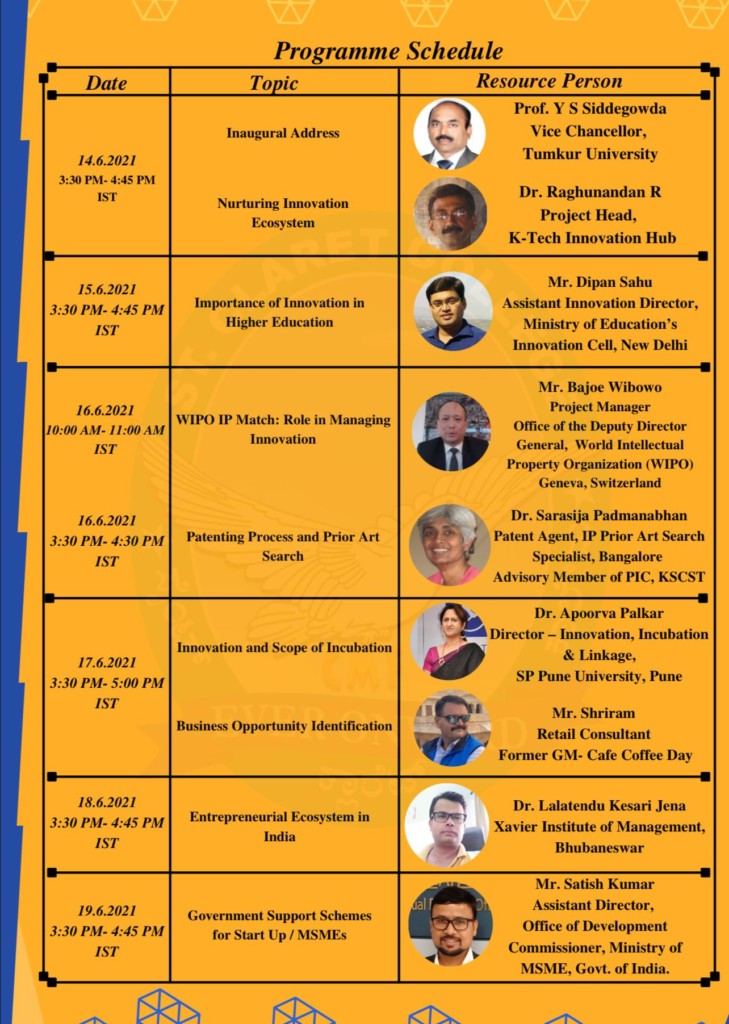 WIPO Match – Leveraging IP for Development
Highlighting in this presentation, Mr. Bajoe Wibowo, Mr. Joseph Panakal and Dr. Sarasija Padmanabhan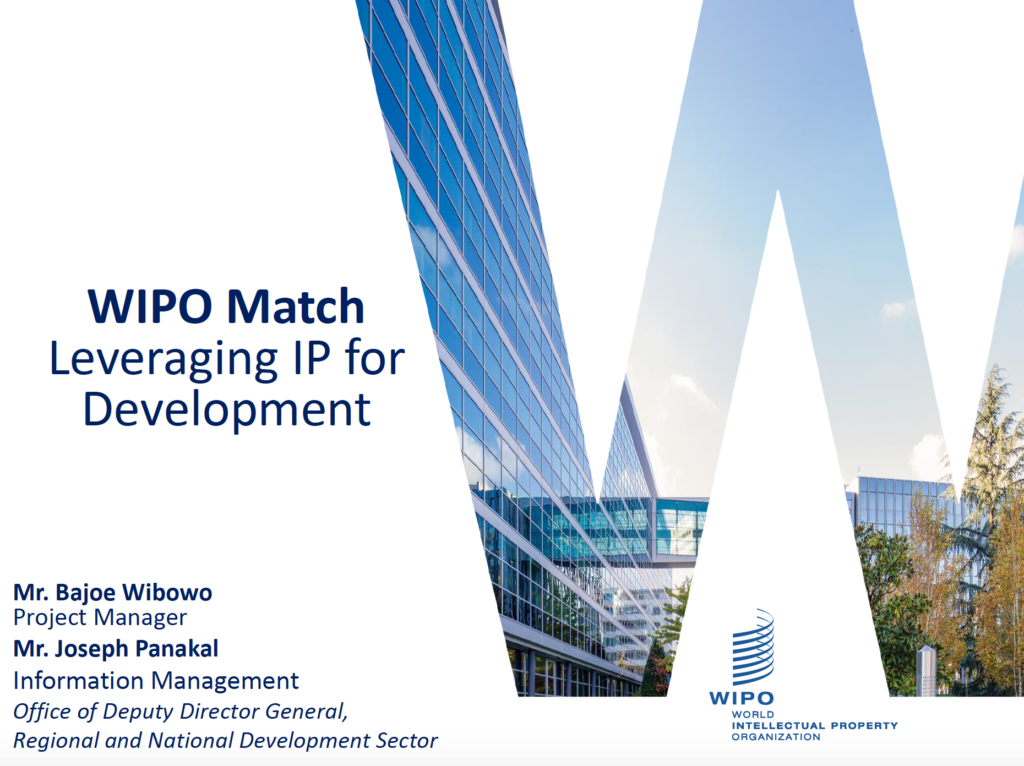 Contactez TRADEYEP
Sans hésiter, faites nous connaitre vos projets, vos ambitions, vos idées. Discutons.
info@tradeyep.ch
12 Ch. de Compostelle, 1212 Genève
+41 (0) 78 943-4588